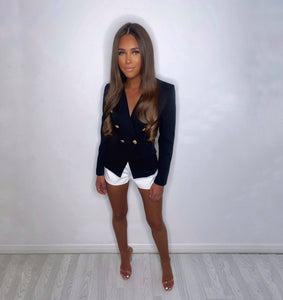 Our gorgeous timeless military blazer in black, so stylish for work, going out and even to throw on over a casual outfit. The quality is amazing and the detailing and tailoring is so lovely fitting. This has gold buttons.
Our blazers are very tight fitting and tailored so please size up if you are unsure on sizing. 
Pre orders take roughly 2/3 weeks to arrive.